Half-Life: Alyx
Some were afraid that Half-Life: Alyx, one of Valve's first first VR games and the first new entry in the series in over a decade, might not live up to the expectations. But, without a shadow of a doubt, this is a Half-Life game that fills the roomy shoes that Valve left behind in 2007. It's that good.
It is, like its forebears, a mind-bending joyride with a physics system to die for. The inventive, head-scratching scientific puzzles you're used to from the PC games? They're here. Tense jaunts through zombie-infested death pits that instil terror better than most 'horror' games? Alyx has got that in droves.
If you're looking for the one VR game to play in 2020, it's Half-Life: Alyx. It's available for free with the purchase of a Valve Index and HTC Vive Cosmos Elite.
No Man's Sky (PSVR)
The action-adventure survival game that is No Man's Sky by Hello Games was one one of the VR world's most anticipated releases of 2019. That's not only because the original No Man's Sky game seems perfectly poised for the VR experience.
Traversing and discovering its generated worlds is already one epic adventure many gamers would gladly immerse in. However, Hello Games has taken it to the next level by making No Man's Sky's VR experience better than most other developers have on their games, already making it an excellent contender for being one of the best VR games in 2020.
Superhot VR (Oculus, Windows Mixed Reality, PSVR)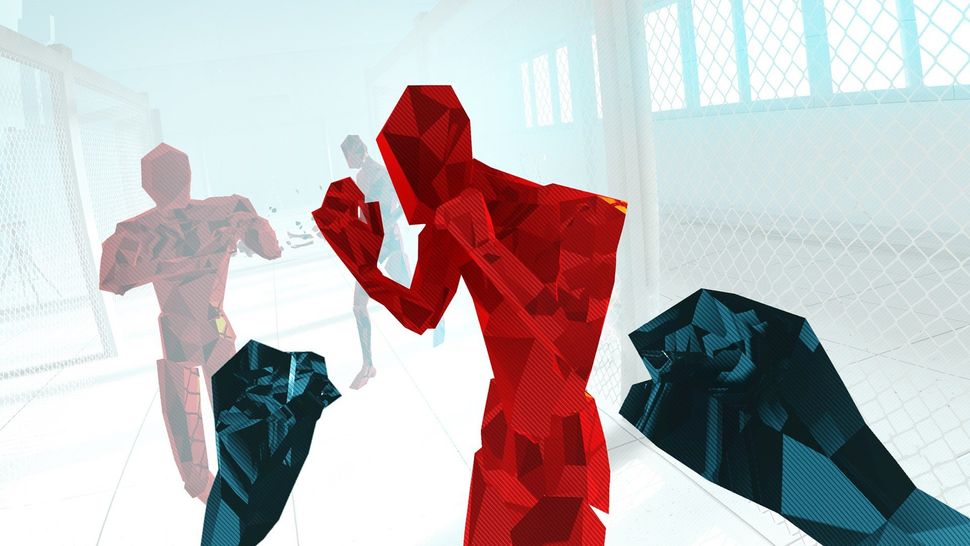 Super addictive first-person shooter Superhot has come a long way since its humble beginnings as a browser-based demo in 2013. It's found its natural home on VR headsets, where it makes the most of 360-degree tracking by having enemies flank you from all sides.
Because time moves in slow-motion when you do, Superhot VR benefits from the flexibility of a bigger playspace. As the difficulty ramps up, you'll need every inch of cover to dodge incoming fire, bullet-time style, while crushing faceless enemies using guns, shurikens, and – most satisfyingly – your clenched fists.